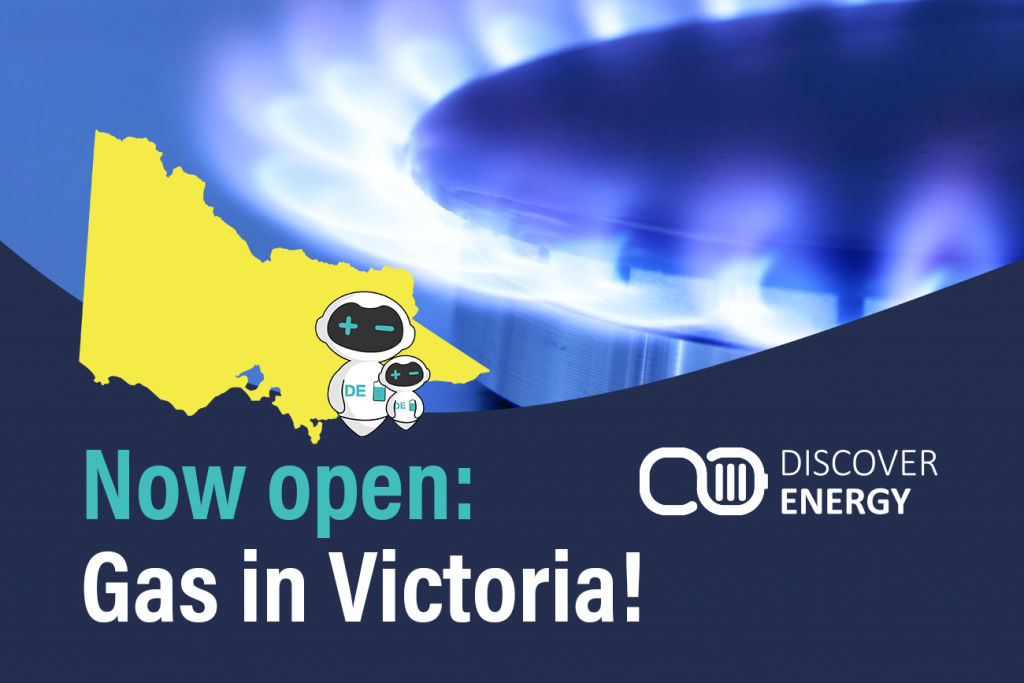 Discover Energy is delighted to announce that it is now licensed to retail gas in Victoria for sites serviced by Australian Gas Networks Limited (Envestra) and SP AusNet distribution networks.* Customers in these regions can now sign up to both electricity and gas plans and take full advantage of Discover Energy's fuss-free, great value plans and attentive, 1:1 service.
Victorian VPP members who sign up to Discover Energy gas will also have the opportunity to offset their gas bills with with their VPP credits.
To compare plans, or to sign up with Discover Energy Gas click on this link or send a Facebook message or call 1300 946 898.
*Service to Multinet customers forthcoming. Don't know your gas distributor? You'll find your details in your gas bill.