Leading smart energy retailer Discover Energy has today announced a strategic partnership with Australian Clean Energy Electric Vehicles Group (ACE EV Group) to trial Australia's first commercially ready vehicle-to-grid (V2G) smart energy trading solution.
The new partnership will mean ACE EV vehicle operators will be able to harness Discover Energy's proprietary Virtual Power Plant (VPP) software to optimise charging times, selling excess energy back to the grid at peak prices. Once commercially available it is set to deliver significant cost savings for electric vehicle users, as well as stability benefits to the grid.
The partnership comes after ACE EV secured a $5 million grant from the Federal Government to fund a 12-month long 'Advanced Australian Vehicle to Grid' program.
Anson Zhang, co-founder and CEO of Discover Energy, believes the partnership will bring a new dimension to EV ownership in Australia.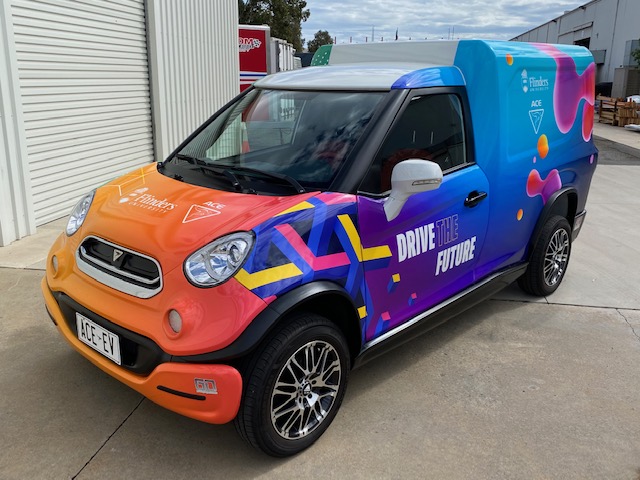 "As an early pioneer and local leader in VPP, we've helped households across Australia harness the potential of their solar and battery systems to say farewell to costly bills and 'hello' to a greener, more sustainable future," said Zhang.
"Our latest collaboration with ACE EV will take this a step further. This V2G solution will financially reward eco-conscious Aussies by allowing them to trade surplus energy back to the grid while their car is parked at home," Zhang added. "When it comes to sustainable energy, we're quite literally giving the power back to the people."
The V2G energy trading trial will be implemented on the Series 4 ACE Transformer vehicles – 15 of which will be assembled later this year by Aldom Electric Vehicle Manufacturing in Tonsley Innovation District. These purpose-built vehicles can act as a direct power source for work tools in emergency situations, demonstrating mobile energy management capabilities with grid resilience services and home energy security during power outages.
Speaking of the partnership, ACE EV Group managing director Greg McGarvie said, "We are on the threshold of a new energy era in Australia. We are exploring how the EV battery can be used to offset everyday energy costs and how the utilisation of this new EV solution can create more reliable access to affordable clean energy."
ACE EV will also use a small part of the grant to help establish an EV manufacturing facility, underpinning the Government's goals of technological solutions for reducing pollution, carbon loads and fighting climate change.
ACE EV is also partnering with Optus, Watt & Well and SenSen Networks as part of the Advanced Australian Vehicle to Grid trial.
As featured in
The Driven: https://thedriven.io/2021/06/11/give-the-power-back-discover-energy-partners-with-ace-ev-to-trial-v2g-tech/
Australasian Transport News: https://www.fullyloaded.com.au/product-news/2106/ace-ev-in-vehicle-to-grid-trial-partnership
PV Magazine: https://www.pv-magazine-australia.com/press-releases/discover-energy-and-ace-ev-group-to-trial-vehicle-to-grid-smart-energy-trading-solution/
Eco Voice: https://www.ecovoice.com.au/discover-energy-partners-with-ace-ev-group-to-pilot-vehicle-to-grid-smart-energy-trading-solutions-to-customers/